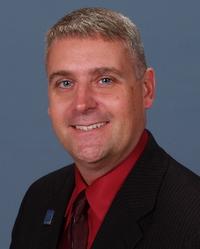 Kevin T. Goedker
REALTOR / Broker - Owner
ABR, e-PRO, GRI
ABR - ACCREDITED BUYER REPRESENTATIVE E-PRO - INTERNET CERTIFIED REALTOR GRI - GRADUATE, REALTOR INSTITUTE EXECUTIVE SUMMARY COMMITMENT | LEADERSHIP | INTEGRITY A proven community and housing leader that translates business strategies into maximum accomplishments commensurate with the best interest of directors, customers, employees, and the public. An expert in enhancing profitability with limited budget; developing fair housing policies; and growing each segment of a high-quality rental portfolio for property owners. Very knowledgeable of housing regulations and proven track record of implementing the necessary controls to ensure compliance. Dedicated to maintaining a reputation built on quality, service, and uncompromising ethics. Well versed in the political process and procedures at the local, county, state and national levels. AREAS OF EXPERTISE ? PROFESSIONAL EXPERIENCE GOEDKER REALTY, INC. – BAXTER, MN & DESTIN, FL (1987 – 1990 & 1998 - PRESENT) ERA AMERICAN REALTY OF NORTHWEST FLORIDA, INC. – NICEVILLE, FL(1996 – 1998) UNITED STATES MARINE CORPS – CAMP LEJUENE, NC (1990 – 1995) COMMUNITY INVOLVEMENT Greater Lakes Association of REALTORS – Past Board President Greater Lakes Association of REALTORS, Multiple Listing Service – Past Board President Minnesota Association of REALTORS – Past Board Director Minnesota Association of REALTORS Political Action Committee – Former Trustee & Former Federal Political Coordinator for US Congressman Chip Cravaack Brainerd City Council – Previous Two Time Elected Member & Past President Brainerd City Council Personnel & Finance Committee – Past Member Brainerd Airport Commission – Past Board Member / Council Liaison Brainerd Community Action – Past Board Member / Council Liaison Heartland Detachment, Marine Corps League – Past Commandant Brainerd Noon SERTOMA – Member & Past Secretary EDUCATION A.A. DEGREE Central Lakes College – Brainerd, MN CORE COLLEGE COURSES Okaloosa / Walton Community College – Niceville, FL MAINTENANCE MANAGEMENT Marine Corps Integrated Maintenance Management School – Camp Lejeune, NC (Honour Graduate) COMMUNICATIONS & ELECTRONICS Marine Corps Communications & Electronics School – 29 Palms, CA PROFESSIONAL DEVELOPMENT 500+ real estate related & documented continuing education credits Licensed Minnesota Real Estate Broker Past Licensed Florida Real Estate Broker Past Licensed Florida Community Association Manager Minnesota Association of REALTORS certified trainer for Ethics, Agency and Fair Housing National Association of REALTORS Association Management Course Previously Minnesota Licensed Insurance Agent

Gene L. Goedker
REALTOR / Broker / Appraiser
e-PRO, GRI
Certified Residential Real Property Appraiser License #4000134 U.S. Department of HUD Approved RELATED EXPERIENCE Charter Member of Central Minnesota Chapter of N.A.I.F.A Past President (1986—1987) Past Vice President (1982, 1986—1987) Past Secretary Member of the National Association of REALTORS Past National Director (1984—1986) Member of the Minnesota Association of REALTORS Past President (1983) Member of Greater Lakes Association of REALTORS Active if Brainerd Area Real Estate since 1965 / Broker since 1967 CURRENT POSITION Real Estate Appraiser APPRAISAL EDUCATION 2011 When Accuracy Matter Mortgage Fraud & the Real Estate Profession The Cost Approach & Depreciation Uniform Appraisal Dataset (UAD) 2010 Appraising FHA Today Mortgage 101 Measuring Residential Properties National USPAP Update Building Better Homes Essentials: You Can Call It Green If Ethics 2009 Current Issues, 1004MC, HVCC & Others Declining Markets Appraising Today 2008 Land Surveys and Development Process 2007 It's All About Septic's USPAP Liability Management For Residential Appraisers 2005 USPAP How to Prepare The New URAR Real Estate & Manufactured Homes Septic Issues FNMA Form Changes What's New In Construction Water Intrusion & It's Effects Agency Revisited 2005 Fair Housing in 2005 USPAP Update Brownfields: The Impact Of Environmental Issues On Real Estate Clandestine Drug Labs in Minnesota 2004 Ethics 2003 2.0 Financial Analysis of Income Properties 5.0A National USPAP Update MN Department of Commerce Update Healthy Homes Cass County Land & Tax Records Mapping & Data MN Houses: 2003 Outstate Residential Contractor Update Beginning Paragon—Working For Buyers & Sellers Planning & Zoning: Morrison County 2002 15.0 Introduction to Automated Valuation Models (AVM) 4.4A Relocation Seminar 1.2C Defending, Documenting & Support Appraising 4.9A HUD Review Update 2001 Appraisal Regulations in Minnesota NAIFA 5.0D USPAP Update 2000 Houses: A Guide to Code Compliance – NAIFA – APPRAISAL 2000 Conference on Real Estate Appraising 5.0A Standard Review As of 9/20/1999 the 4.7 Basic Residential HUD Appraisal Requirements Course was taken and passed, allowing appraiser to perform FHA Appraisals. A list of all previous appraisal education credits, since 1981, is available upon request. Brainerd Lakes Area Native Past Brainerd City Councilman Past President of Brainerd JAYCEES Past Chairman of the United Way Past President of the Exchange Club Past Salvation Army Board of Directors

Colleen Goedker
REALTOR / Property Manager
EDUCATION B. S. in Elementary Education, minor in Early Childhood Education, Valley City State University. Valley City, ND, July 1995. Completed course work for Masters of Leadership, North Dakota State University, 1999-2001 Licensed Minnesota Real Estate Agent EXPERIENCE GOEDKER REALTY AND PROPERTY MANAGEMENT - Baxter January 2009 – current / June 2004 - May 2007 CLOSE~CONVERSE Commercial Real Estate - Brainerd December 2007 - January 2009 DENNY HECKER TOYOTA - Baxter June 2007 - December 2007 SYLVAN LEARNING CENTER – Baxter January 2003 - January 2004 BISYS RETIREMENT SERVICES – Brainerd May 2002 - January 2003 BRAINERD PUBLIC SCHOOLS – Brainerd August 2001-May 2002 KINDRED PUBLIC SCHOOL – North Dakota June 1996-May 2001 PROFESSIONAL INVOLVEMENT Greater Lakes Association of REALTORS® member Property Management Group member MN Multi Housing Association member Healthy Community Partners Housing Task Force member Previous Campaign Manager for a political candidate Past SERTOMA Club member Project Literacy Building Representative Coordinated Latchkey Booth at Parent's Fair and attended parenting Seminar Volunteered for American Cancer Society Volunteered in 1st and 2nd grade classrooms North Central Accreditation Math Co-chairperson National Education Association member Kindred Education Association member North Dakota Education Association member National Council of Teachers of Mathematics member Math Curriculum Meetings Chair Person 5th Grade Service Learning Coordinator Parent Homework Night Participated in Math Fair Kindred Building Support Team CARE Group Leader 4th Grade Attended SOS Seminar on Reading Attended 7thAnnual Reading Recovery Conference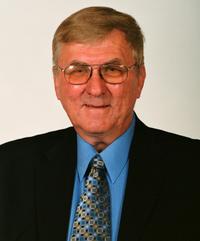 Ron Carlson
REALTOR / Broker
GRI
I was born and raised in Stephen, MN which is a small farming community in the extreme northwestern corner of the state. I graduated from the Northwest School of Agriculture in Crookston then went on to earn a Bachelor's of Science degree from North Dakota State University at Fargo. I am married to my high school sweetheart JoAnne and we have a son, Shawn who is a pharmaceutical representative in Fargo, North Dakota, and a daughter, Stephanie who is an architect in Minneapolis. We are also blessed with three great grandsons. Both JoAnne and I are licensed private pilots. We are both pet lovers and we currently have a German shepherd dog named Kuchen. I also enjoy golf, fishing and Vikings football. I have bought and sold real estate most of my life and since I earned my Agent license in 2000, I have earned my GRI designation and a Brokers license and I can help you with all your real estate needs!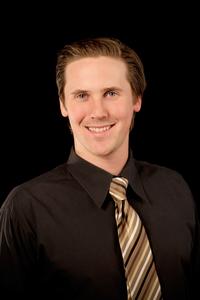 Erickson Tad
REALTOR
I recently became a Licensed Real Estate agent at Goedker Realty, Inc. My goal as a REALTOR ® is to help you maximize your quality of life by facilitating all your real estate needs with high levels of integrity and energy!
In addition to being a Licensed Minnesota REALTOR ®, I hold a Bachelors of Science Degree in Finance, with minors in Public Administration, History and Marketing. I am also an Economic Development Finance Professional, certified through the National Development Council (NDC), and a Financial Peace University (FPU) graduate. For the past three years I have served on the Brainerd City Planning Commission.
My lovely wife Jaclyn and I recently welcomed our beautiful baby daughter into the world, and loving every minute of time with her! Jaclyn is a Licensed Practical Nurse (LPN), and a Pampered Chief Consultant. Jaclyn and I are homeowners and rental property owners in the city of Brainerd with our two dogs and are becoming increasingly active in our church. We are blessed with many friends, wonderful families, and an amazing God.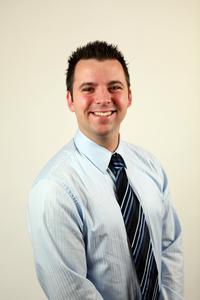 Noah Goedker
REALTOR
Noah Goedker recently became a licensed real estate agent at Goedker Realty, Inc. He is a third generation REALTOR and lifelong resident of Brainerd. He can put his insider knowledge to work to find a special property in your neighborhood of choice. Noah will also use the latest internet marketing tools to expose your property to the widest possible range of qualified buyers.
Previous to real estate, Noah has worked 12 years in hospitality & retail sales careers. He fully understands how to connect with clients to help them find the right home for them.